As we have already informed, "How to detect the rule of law breakdowns, Citizens' court watch" training was organized by "Protection of Rights without Borders" non-governmental organizations on April 28-29, 2016 in Sevan.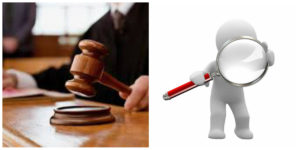 From June 1, the monitor-participants of the training, based on the monitoring cards elaborated by the experts of organizations, will conduct court monitoring in the courts of Armenia and Georgia.
One of the aims of the monitoring is to conduct court monitoring through citizens, during which not lawyers receive sufficient information on the components of fair trail and court mechanisms.
The monitoring report will be presented during the press conference organized by the monitors in October.
We remind that the project is implemented within the "Evidence Based Advocacy for the Rule of Law and Good Governance" project in partnership with the Visegrad International Fund.